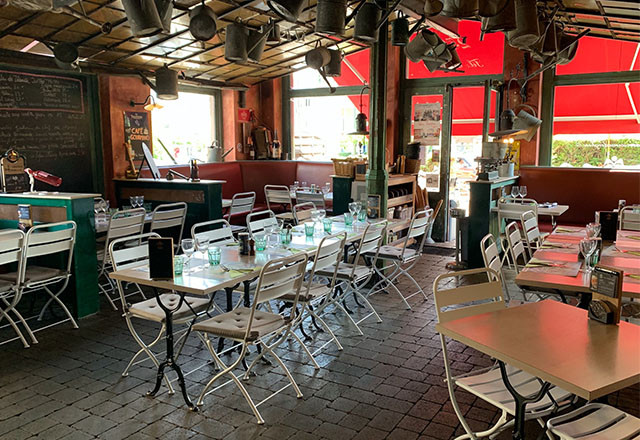 L'Arrosoir
Boulevard du Souverain 256, 1160 Brussels, Belgium
Telephone: +32 2 675 42 94
Hours: Monday - Sunday 11 a.m. to 10 p.m.
L'Arrosoir Brasserie, formerly "La Brasserie du Boulevard", was opened in 1996 by Patrick De Wael. Stéphane Houben, a passionate oenologist, has put together a carefully selected list of wines. For many years now, he has enjoyed seeking out winegrowers to find hidden treasures and he continues to share his most precious discoveries with lucky customers! L'Arrosoir Brasserie's original decor is inspired by Hoeilaart's greenhouses. Its inviting setting and terrace offer, above all, a warm welcome, a good meal and quality service.